Lean muscle

Regenerate

Strength & Power
Ingredients: 100% Creatine monohydrate (99.9%Purity)
Suggested Use:
Consume one level scoop per day mixed with a beverage of choice. Creatine enhances physical performance during high-speed strength training in the context of short-term intense physical activity.
· The daily intake of creatine in conjunction with strength training can increase muscle strength in adults over 44 years of age.
· Intake varies from 3g to 6g, you can personalize the rate within the range provided based on your size, muscle mass and activity level.
• free from unnecessary additives • free from lactose and gluten • free from artificial colors • free from trans fats and hydrogenated fats free from release agents and coatings.
99.9% Purity - Third party certified . Scientifically proven to boost your performance
GoPrimal Creatine Monohydrate helps to boost strength, power production, and lean muscle mass.  is the most thoroughly researched form of creatine, and it has been shown to be both safe and effective.
⚡GoPrimal Creatine Monohydrate  helps to build endurance, strength, and muscular mass by renewing the energy source needed by muscles, ATP.
💪🏼Creatine has been proven to increase muscular mass, strength, power, and performance in several studies. 
🔬 99.9% purity - Third party certified. Produced to a quality standard recognized by Global Food Safety Initiative and certified by BRC inspection.
400 grams · 100 servings · Vegan
 M
ore than 1,000 studies have been conducted, which have shown that creatine is a top supplement for exercise performance.
Creatine's main effect is an increase in strength and power production during resistance exercise. Creatine is well-studied for this purpose, and the benefits are rather noticeable for a supplement. Creatine, when combined with resistance exercise, has the potential to improve lean mass slightly. Many research have evaluated it for anaerobic running capacity, with the results indicating a significant boost in performance.

While creatine has received significantly less investigation for cognitive performance than it has for physical performance, it may be beneficial in some circumstances. In numerous conditions such as intensive mental exertion, sleep deprivation, and traumatic brain damage, a reduction in mental weariness has been found.
Science Based Performance ⚡💪🏼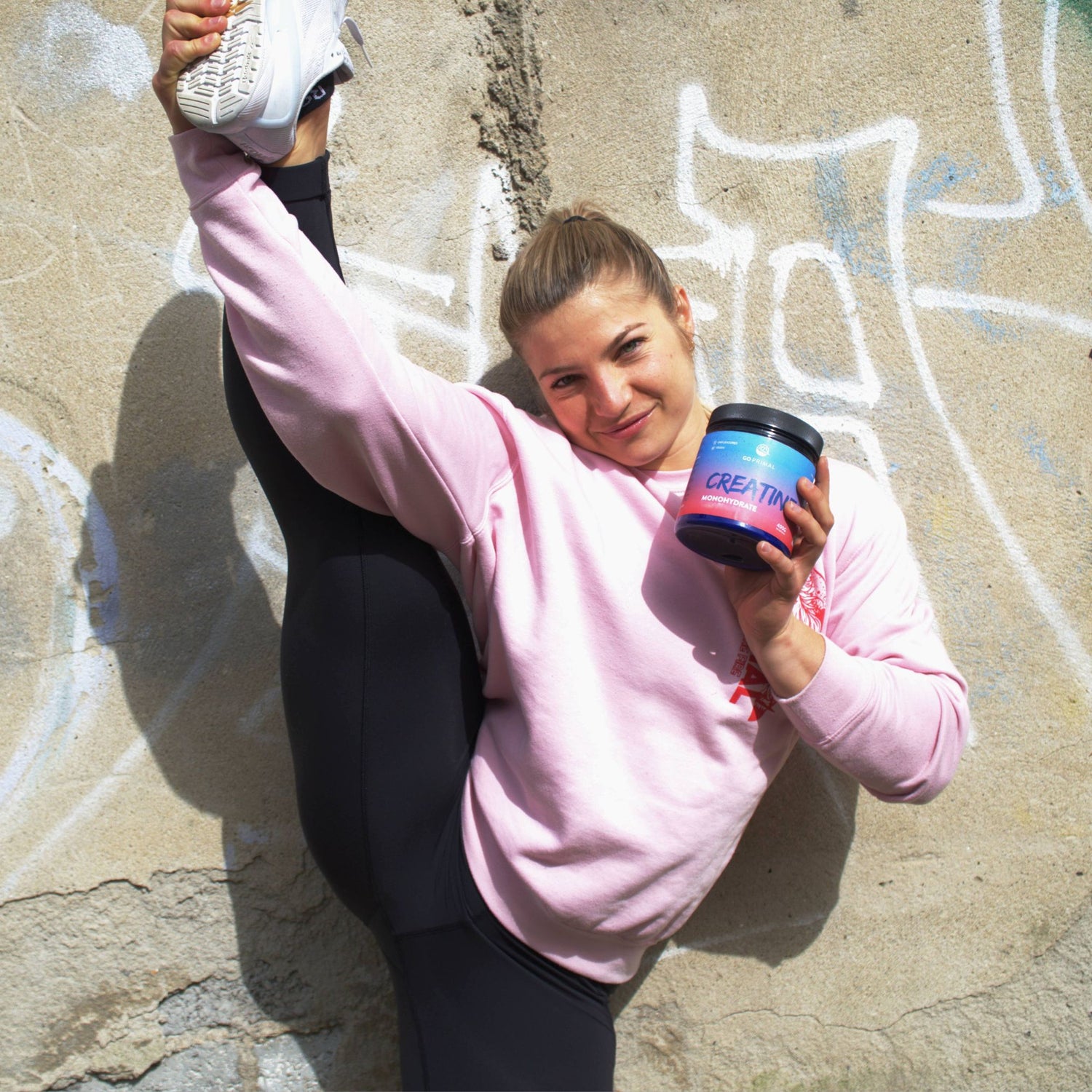 Creatine isn't just for Bodybuilders and Fitness Athletes
It is the perfect supplement for all kind of sports that require repeated bursts of maximum power
As we age, we can also benefit from taking Creatine
In combination with resistance training, Creatine helps to stop the age related loss of muscle mass, strength and improves mental activity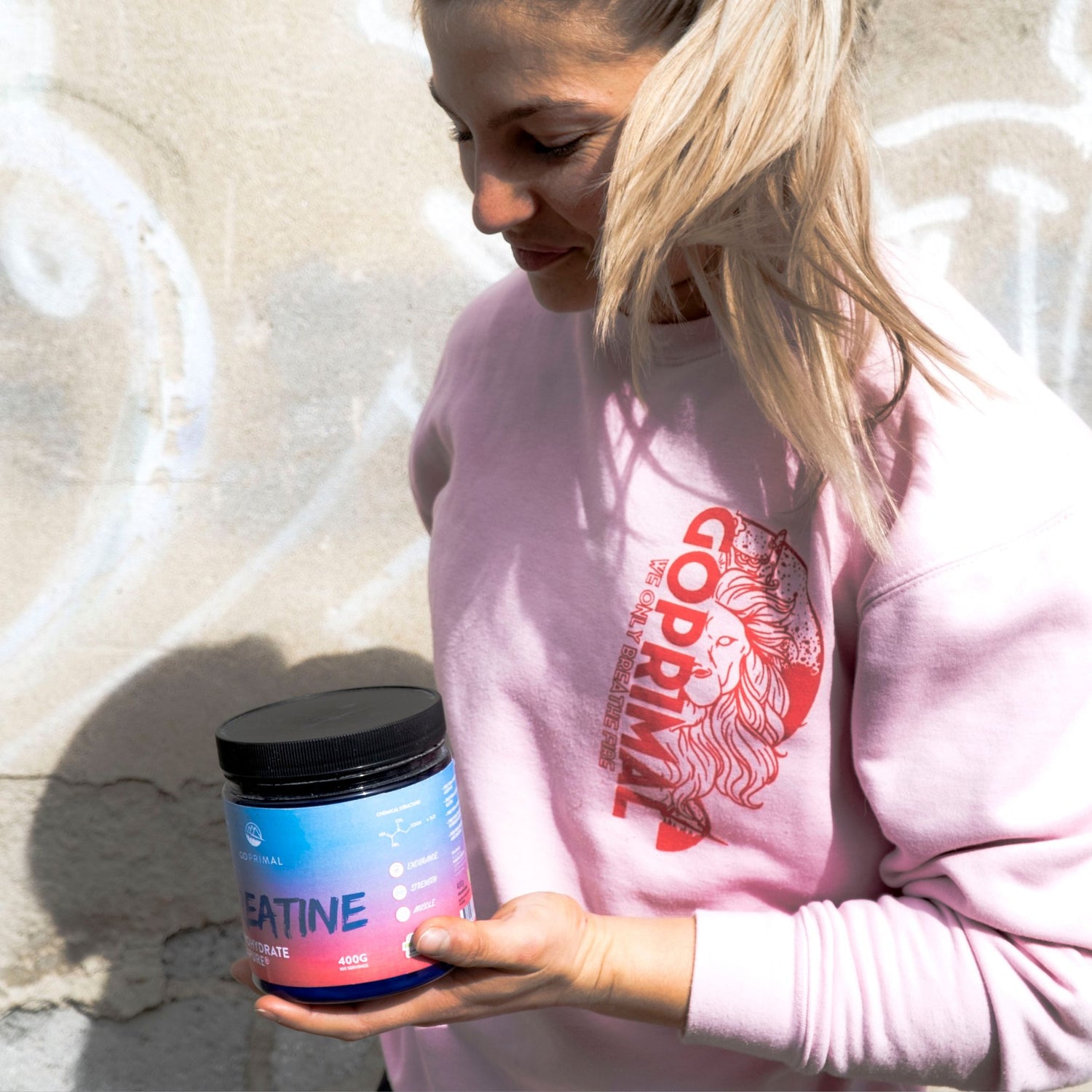 An essential for vegans & vegetarians
Vegetarians and Vegans show lower muscle creatine stores compared to people who eat meat
Clinical proven results.
A study was conducted on 50 athletes age from 25 to 45. Results showed that athletes making an intense effort, improved physical capacity: Increased their times by 10%. Optimized physical capacities by delaying their fatigue barrier by 13% .
Effects on creatine supplementation predominant on anaerobic exercise
Creatine has demonstrated neuromuscular performance enhancing properties on short duration, predominantly anaerobic, intermittent exercises. For short high-intensity exercise, creatine supplementation resulted in a 7.5 ± 0.7% increase from baseline which was greater than the 4.3 ± 0.6% improvement observed for placebo groups.
Creatine and resistance training
A 2003 meta analysis have shown individuals ingesting creatine, combined with resistance training, obtain on average +8% and +14% more performance on maximum (1RM) and endurance strength (maximal repetitions at a given time) respectively than the placebo groups.
NO COLOURING, PRESERVATIVE OR FLAVOURING
Many studies have shown that creatine monohydrate is very safe to consume.
The International Society of Sports Nutrition recently concluded, "There is no compelling scientific evidence that the short- or long-term use of creatine monohydrate has any detrimental effects" .
Studies have reported that consuming monohydrate for two to five years appears to be safe, with no adverse effects documented.
This supplement appears to be safe at higher doses, too. Although a typical daily dose is 4-6 grams, people have taken doses of up to 30 grams per day for up to five years with no reported safety concerns .
PREMIUM RAW CREATINE MONOHYDRATE (99.9%Purity)

We exclusively utilize premium-quality Creatine, with a purity of 99.9% , tested and certified by Global Food Safety Initiative and BRC Global Inspection. We only use the best ingredients possible.

Formula is vegan and soy-free.

Produced in UK, designed in Austria

Ingredients.
INGREDIENTS: CREATINE MONOHYDRATE (99.9%PURITY)
VEGAN
SUGGESTED USE:
CONSUME ONE LEVEL SCOOP PER DAY MIXED WITH A BEVERAGE OF CHOICE.
CONTENT: 400 G
Frequently asked questions.
DIE YOUNG. AS LATE AS POSSIBLE.
We produce products that address the micronutrient deficiencies of our modern lives.
Our goal is to improve the longevity of all athletes, from amateurs and amateur athletes to professionals; to us, everyone who works hard is an athlete, regardless of whether they have just started training or participating in competitions.
Trust the process, don't take shortcuts, take time to recover and you will reach your goals.
Die young. As late as possible.