Easy to digest

Hydration you can feel

Strength & Power
Cluster Dextrin® (highly branched cyclic dextrin), acid(s): citric acid; L-ascorbic acid, natural flavouring, potassium chloride, salt, sweetener(s): sucralose; colour(s): beta carotene; nicotinamide. thiamin mononitrate, pyridoxine hydrochloride, riboflavin.
Mix 1 ½ scoop (24g) with 500-1500ml of water, before or during training. Ideally 1 serving per hour of exercise to replenish completely all your electrolytes and refuel with long lasting energy.
Essential Fueling For Performance
GoPrimal HydraEnergy - Carbs & Electrolytes is our superior endurance formula created with low complex carbohydrates(Cluster Dextrin®)  and electrolytes to help fuel, hydrate, and boost your performance during training sessions. either endurance or long workouts. 

The combination of electrolytes and complex carbs provide a slow release of energy without spiking your glycemic index and replenishing your salts and minerals lost while sweating. 
Immediate thirst relief & Fuel for your training session 
⚡ 20 grams of carbohydrates per serving in the form of Cluster Dextrin®, a fast gastric emptying and sustained energy fuel.
💦 Superior endurance by fueling, hydrating and improving the performance of your training session.
🏃🏻💨 Supports endurance training by reducing fatigue and replenishing salts and minerals(electrolytes).
Fast Digesting Carbohydrates - Replenish and Rehydrate
Complex carbs like Cluster Dextrin® are very fast-digesting carbohydrate  , which provides a sustained release of energy without a sudden spike in blood sugar or insulin response.
Electrolytes are essential and when you sweat in summer or during workout you lose them. We added a complete profile of electrolytes so you can maintain appropriate hydration levels to maximize performance.
When you're trying to beat your personal best, rollercoaster blood sugar levels won't be helpful for your performance.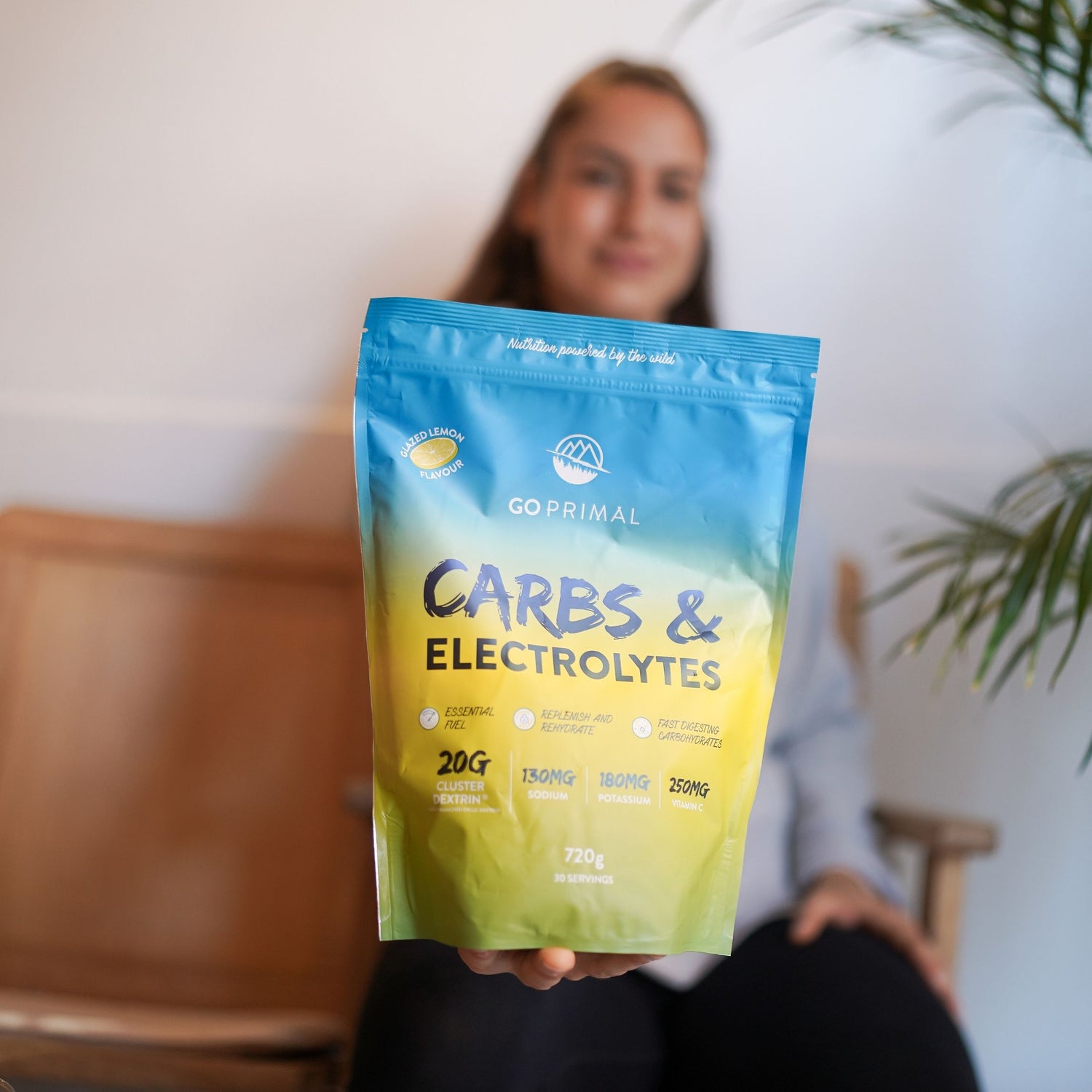 ESSENTIAL FUEL
Low carbohydrates and electrolytes, intake around workouts, reduces power output, muscular strength and recovery.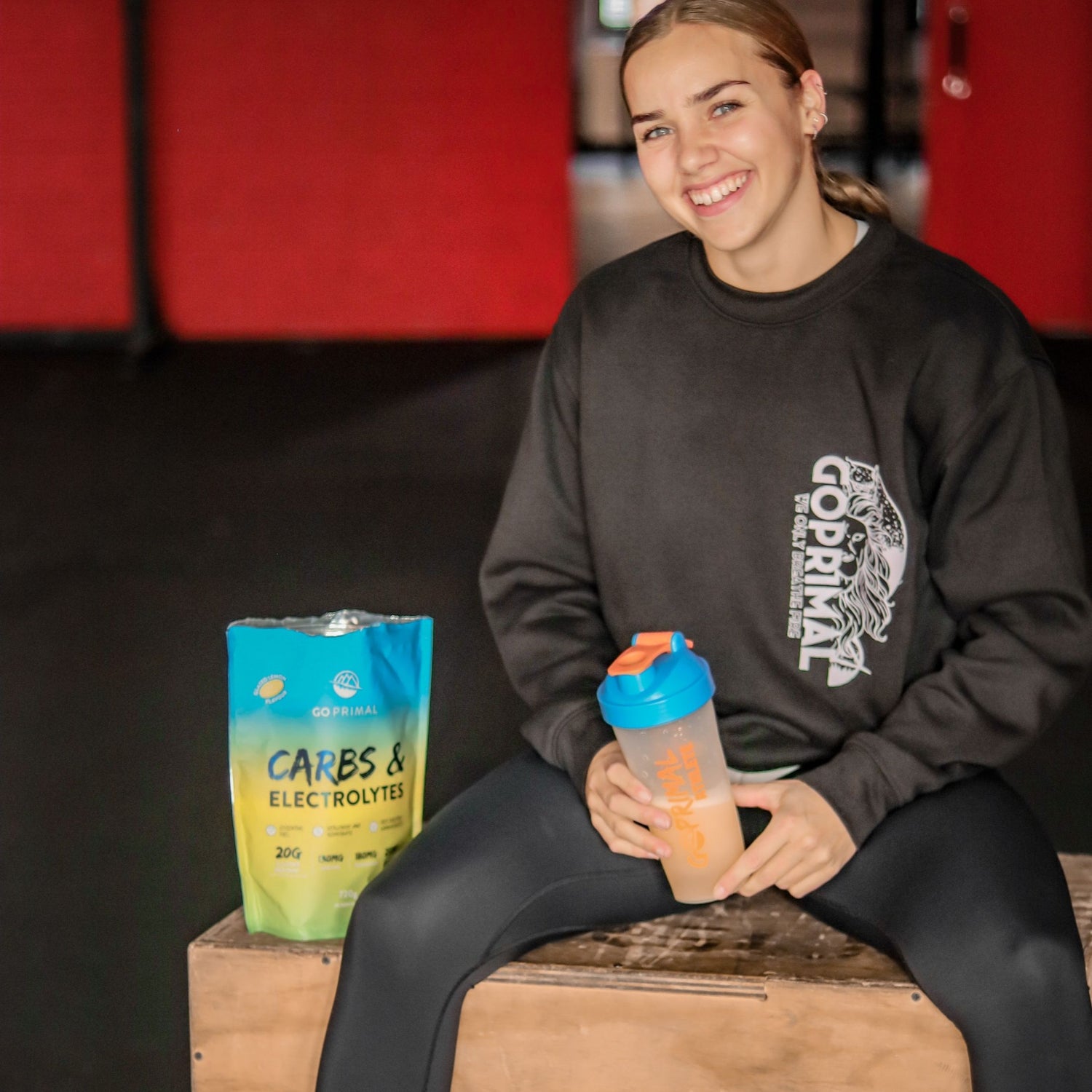 REPLENISH AND REHYDRATE
Electrolytes are essential minerals that your body needs to stay hydrated before, during, and after exercise.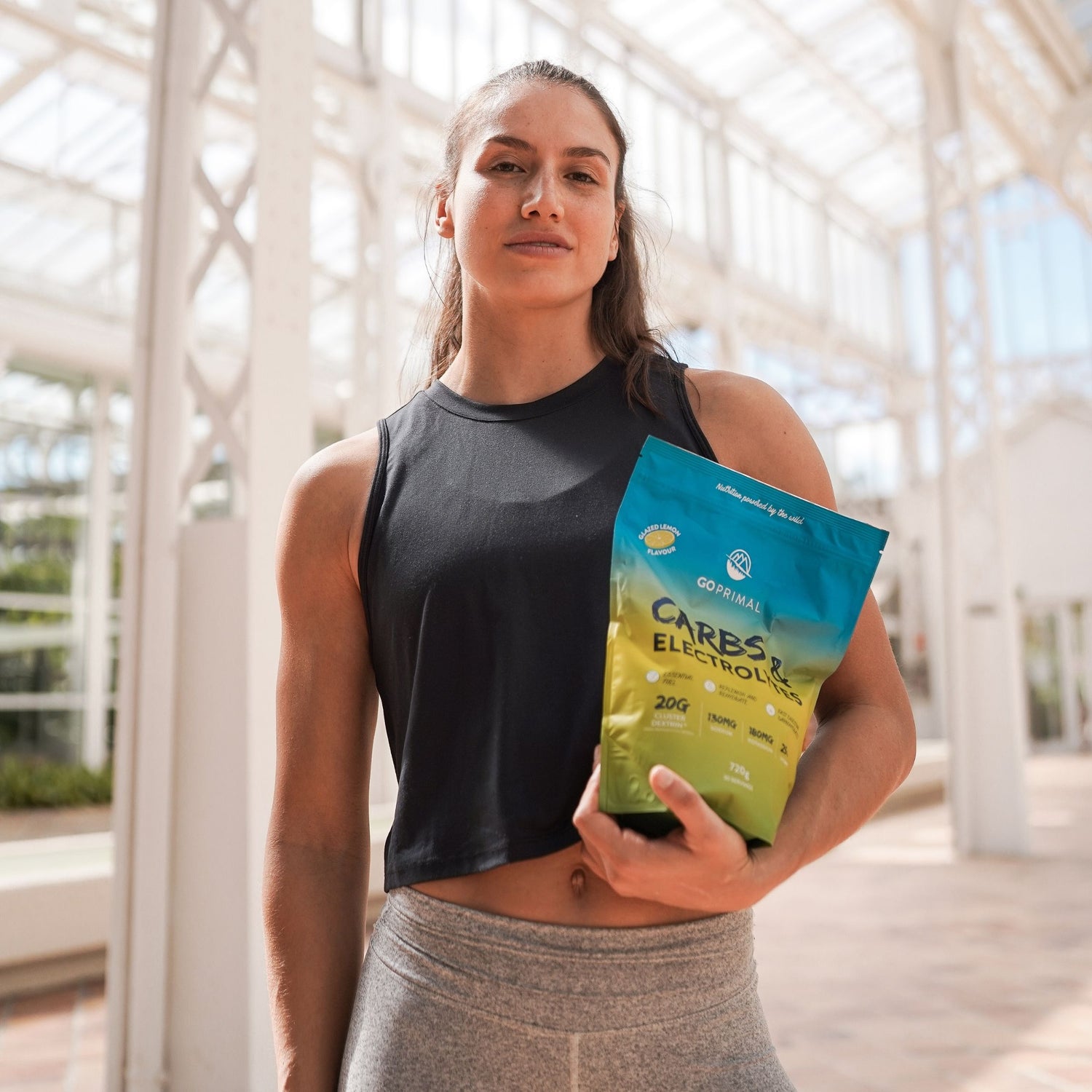 FAST DIGESTING CARBOHYDRATES
Cluster Dextrin®, provides a sustained release of energy without a sudden spike in blood sugar or insulin response.
Rooted in Science.
Independent clinical trials proved exactly what we already knew: Cluster Dextrin® promotes a favorable metabolic response to exercise while delivering long-lasting energy and maintaining stable blood sugar.
Cluster Dextrin® isn't just different from the other types of carbohydrates, it's revolutionary.
Cluster Dextrin Promotes - Energy & Endurance.
The studies showed that during a cycling exercise, 24 adult athletes experienced significantly less exhaustion after taking +15 grams of Cluster Dextrin than a similar group given the same amount of maltodextrin.
Why Cluster Dextrin
As an energy source Cluster Dextrin has low osmotic pressure, and empties swiftly from stomach to small intestine. It quickly breaks down to enter the bloodstream maintaining glycemic index constant.
The more complex the carb the better
Complex carbs are packed with more nutrients than simple carbs. They're higher in fiber and digest more slowly. They're also ideal for people with type II diabetes because they may help manage blood sugar spikes after meals.
Cluster Dextrin® - The revolutionary complex carbohydrate
You need a steady amount of energy over time while keeping blood sugar levels stable. Highly Cyclic Branched Dextrin (Cluster Dextrin®)have an advantage due to their structure. These compounds are large molecules which, though easy to digest, are not as osmotically active as smaller dextrose molecules.
These structural characteristics allow HBCDs to be absorbed much quicker compared to simpler carbohydrates, allowing our muscles to be well-supplied all through our workout.
Another notable advantage of HBCDs(Cluster Dextrin®) over simpler carbohydrate supplements lies in the adverse effects department. Generally, carbohydrate supplements are known for causing nausea and bloating during exercise and, even worse, might cause diarrhea. This is due to the way simple sugars react with water.
Easy to digest and immediately kills your thirst
Dehydration Relief Replaces the electrolytes(salts and minerals) lost in sweat to prevent fatigue during workouts and endurance sessions
Zero Sugar, 90 cal per serving.
Rehydrate healthier and skip the sugary sports drinks. Rehydrating during and after workouts, never tasted so good. Body temperatures has been proven to diminish performance. Rehydration will balance your body temperature and help you to fight against fatigue
With Vitamin C Keep your immune system at its best💖🍌🍑.
Ingredients.
INGREDIENTS: CLUSTER DEXTRIN® (HIGHLY BRANCHED CYCLIC DEXTRIN), ACID(S): CITRIC ACID; L-ASCORBIC ACID, NATURAL FLAVOURING, POTASSIUM CHLORIDE, SALT, SWEETENER(S): SUCRALOSE; COLOUR(S): BETA CAROTENE; NICOTINAMIDE. THIAMIN MONONITRATE, PYRIDOXINE HYDROCHLORIDE, RIBOFLAVIN.
RECOMMENDED USE: MIX 1 ½ SCOOP (24G) WITH 500-1500ML OF WATER, BEFORE OR DURING TRAINING.
IN OUR BLOG SECTION, WE ARE SHARING WITH YOU THE SCIENCE OF EACH INGREDIENT AND WHY WE CHOSE THIS EXACT QUANTITY. EVERYTHING HAS BEEN SUPPORTED BY DOUBLE BLINDED CLINICAL TRIALS, OPEN STUDIES OF EACH INGREDIENT AND VALUABLE SCIENTIFIC EVIDENCE.
Frequently asked questions.
DIE YOUNG. AS LATE AS POSSIBLE.
We produce products that address the micronutrient deficiencies of our modern lives.
Our goal is to improve the longevity of all athletes, from amateurs and amateur athletes to professionals; to us, everyone who works hard is an athlete, regardless of whether they have just started training or participating in competitions.
Trust the process, don't take shortcuts, take time to recover and you will reach your goals.
Die young. As late as possible.