Protect your joints and regenerate skin tissue
Collagen peptides – the hydrolyzed form of collagen – is the most abundant protein in the human body. They make up to 70-95% of cartilage and are responsible for its structure and strength while serving as lubricant to the joint. A healthy, active lifestyle is the goal of all of us – essential to achieving this are strong bones, tendons and joints. We can change everything in life, but we can´t stop getting older (you can call us vain, but who really likes wrinkles?) us or getting injured by a quick move – and this is where collagen jumps in!
💪 Healthy cartilage and tendons
👩🏻 Less wrinkles due to skin elasticity
10 grams Hydrolyzed Peptan
Full spectrum premium bovine Collagen peptides. Easy and fast absorbable.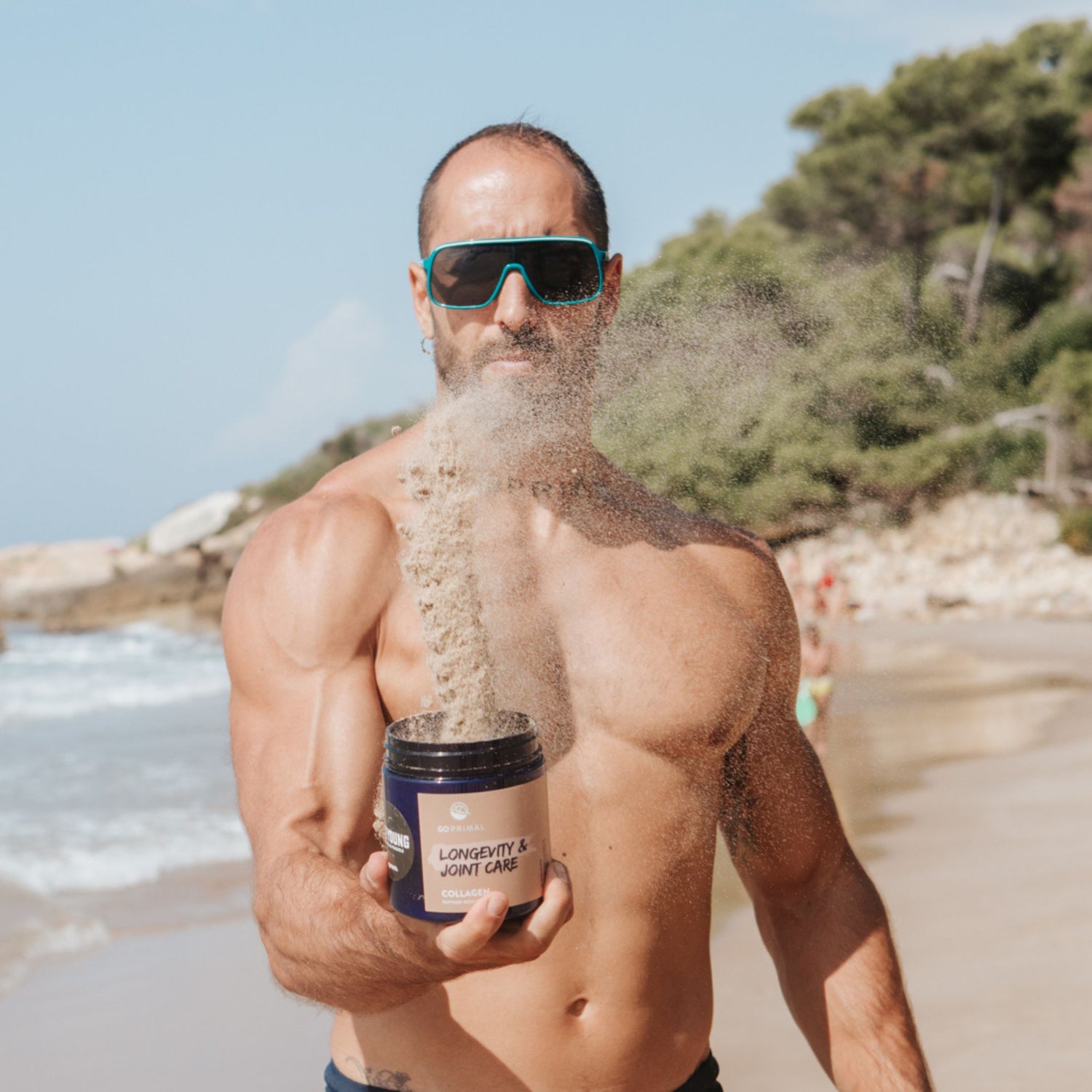 Unflavoured
Easy to dissolve and completely unflavoured.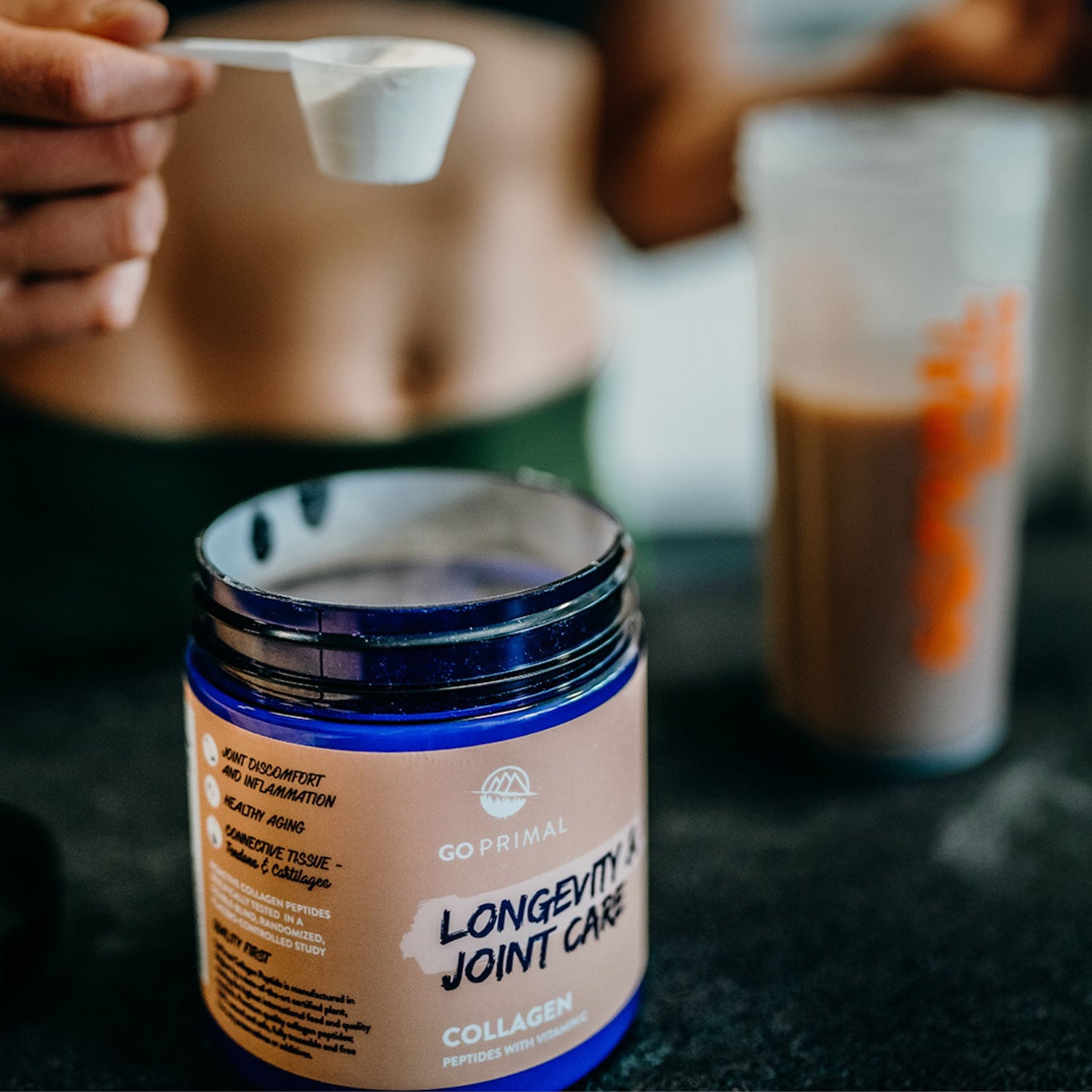 80mg Vitamin C
Helps regenerate tissue and protects your immune system.
Dr. Daniela Rieder
Healthy cartilage and tendon is maintained by a well-balanced process that breaks down collagen and replaces them with a newly-formed matrix. If this balance is interrupted, enzymes attack collagen leading to a loss of cartilage and joint function.
Dr. Rudolf Hanslik
To maintain strong joints and tendons, it is essential to ensure this balance is protected and the building blocks for collagen are available to support the regeneration of cartilage. Collagen peptides are designed to support this process.
Dr. Janne Prawitt
As we all get older, the dermis changes structure because its collagen network breaks up and thins. At the same time skin cells slow down production , so that new skin cells are not replaced fast enough. This leads to loss of skin elasticity causing visible aging and wrinkle formation.
Dr. Peter Stockmayer
Collagen peptides has been extensively tested for its regenerative effect on cartilage tissue and demonstrated effect on reducing joint discomfort and stiffness in a double-blind, randomized, placebo-controlled study. Its ability to stimulate chondrocytes (joint cells) to produce more of the key joint matrix compounds, collagen and aggrecan is well researched by randomised clinical trials.
Anti aging and joint protection
Reduced joint discomfort and better mobility
In a double-blind, randomized, placebo-controlled clinical trial, 494 female participants aged 40-70 suffering from knee joint pain or discomfort due to osteoarthritis were randomly assigned either 8 g of Collagen Peptides or a placebo per day for 6 months. Participants were assessed at the beginning of the trial, three months into the trial and at the end of the trial.
Participants who were given Collagen Peptide reported lowering WOMAC scores over time and recorded significantly lower pain scores at the end of the study. In comparison, no significant change was shown in the placebo group.
An effective way of strengthening hair
Peptan collagen peptide supplementation is an effective way of strengthening hair, as well as making skin look better – this is the conclusion of this new clinical trial1 in 60 healthy Brazilian women, varying in the age of 45 to 60 years old. Those who took collagen peptides experienced statistically significant benefits.
Changes of the wrinkle score for the crow feet region after 45 and 90 days of supplementation as % compared to baseline (before supplementation). A decrease of the score represents a decrease in wrinkles.
Ingredients.
HYDROLYZED BOVINE COLLAGEN (PEPTAN), VITAMIN C – ASCORBIC ACID
Frequently asked questions.
DIE YOUNG. AS LATE AS POSSIBLE.
We produce products that address the micronutrient deficiencies of our modern lives.
Our goal is to improve the longevity of all athletes, from amateurs and amateur athletes to professionals; to us, everyone who works hard is an athlete, regardless of whether they have just started training or participating in competitions.
Trust the process, don't take shortcuts, take time to recover and you will reach your goals.
Die young. As late as possible.