Our team.
GoPrimal is the story of a group of young people from all over Europe, dedicated to sport, wellness and a healthy lifestyle. We share your passion for improving physical and mental performance through high quality ingredients. "At one point, we realised that there was no company that could offer the high quality of products and ingredients that we expected. It didn't seem that the big supplement companies shared our passion for a healthy lifestyle." So, in 2016, we decided to launch our own company with one goal in mind: "A busy lifestyle should not compromise a healthy lifestyle". Our products contain no additives or ingredients that don't help you get better or feel better. We design only the highest quality products, without any hesitation.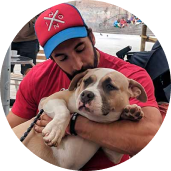 Founder of GoPrimal with one clear goal: "Make the industry of supplements great again. Food and supplement industry needs a revolution, and we are here to make it happen by providing the best supplements money can buy. Full Stop!"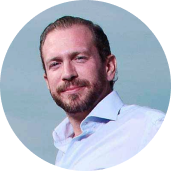 Founder of GoPrimal and owner of one of the healthiest Juice Bars in Austria. "Health and well being is my passion."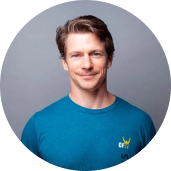 I found CrossFit in 2006 and was immediately hooked. 2009 I opened CrossFit Vienna and started teaching Seminars for CrossFit HQ. 2013 I got into Z-Health and Neuro-Athletic-Training and started understanding the role of the brain in producing better movement.I got involved in Go Primal because I believe that high quality Supplements can help you to recover quicker and perform better.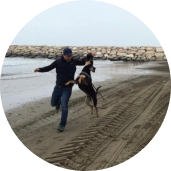 Founder of GoPrimal: "After entering the world of lifescience as veterinarian, I found myself working part time in supplement industry. After some years of gaining experience and knowledge we have founded GoPrimal to shake up the dusted supplement industry by delivering only science-proven products in best available quality who will improve your performance and over-all health without compromise"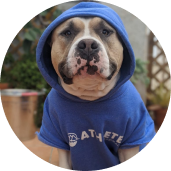 Cyber Security Manager. My goal is to make the GoPrimal environment a save place for everybody to enjoy a perfect purchase experience. I am pretty easy going and I love to eat a good grass fed bone for breakfast.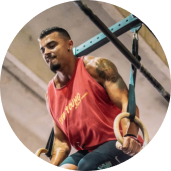 Last addition to the team and by far the best athlete in GoPrimal. Ekai is coach at 77feet and also Business Development for Europe.
"I have never felt so healthy and fit since I'm taking regulary Go Primal products, I really believe on the philosophy behind and what you guys are doing for the community and top athletes"
Our mission is simple...
… We produce products that address the micronutrient deficiencies of modern life.
Our focus is to improve the longevity of all our athletes, from amateurs and scaled athletes, to professionals – for us, everyone who puts in the hard work at the gym is an athlete, no matter if you just started training or participate at competitions. Trust the process, take no shortcuts but time to recover and you will reach your goals. DIE YOUNG as late as possible.
Our beginnings.
We believe that humans should reset and go back to their origins, where we were eating non processed foods, being exposed to nature's elements and exercise constantly as part of our daily routine.
We know this is almost impossible for everyone, but small improvements in our lifestyle could make a huge change in our health and overall strength.
This is why we believe a more primitive or primal life can have tremendous benefits to all of us. This is why we should all GoPrimal and be Powered by the Wild.
We are here for you.
The GoPrimal team is represented by athletes, nutritionists and all kinds of health, science and sport enthusiasts from all over Europe.
The GoPrimal Athlete is not just a professional athlete, but anyone who dedicates a part of their day to improving their lifestyle and achieving their goals. How, optimizing the 4 GoPrimal pillars: Mental Health, Nutrition, Exercise and Recovery.
Meet our ambassadors >
DIE YOUNG. AS LATE AS POSSIBLE.
We produce products that address the micronutrient deficiencies of our modern lives.
Our goal is to improve the longevity of all athletes, from amateurs and amateur athletes to professionals; to us, everyone who works hard is an athlete, regardless of whether they have just started training or participating in competitions.
Trust the process, don't take shortcuts, take time to recover and you will reach your goals.
Die young. As late as possible.